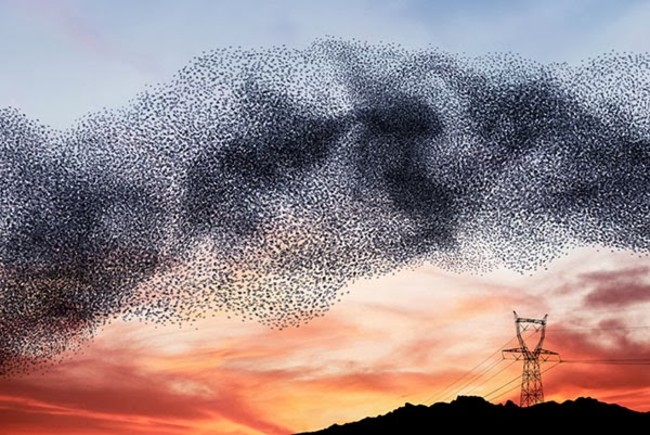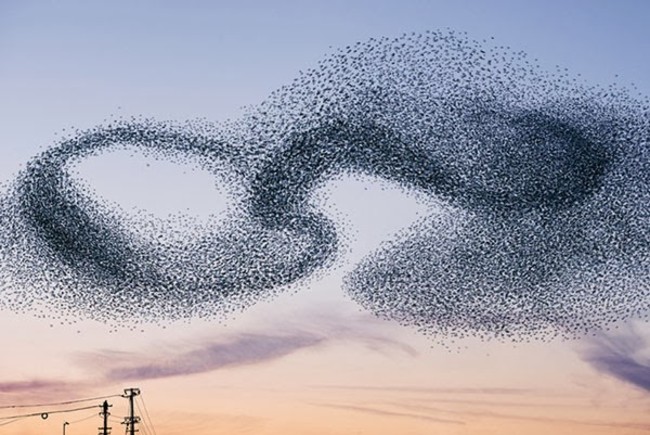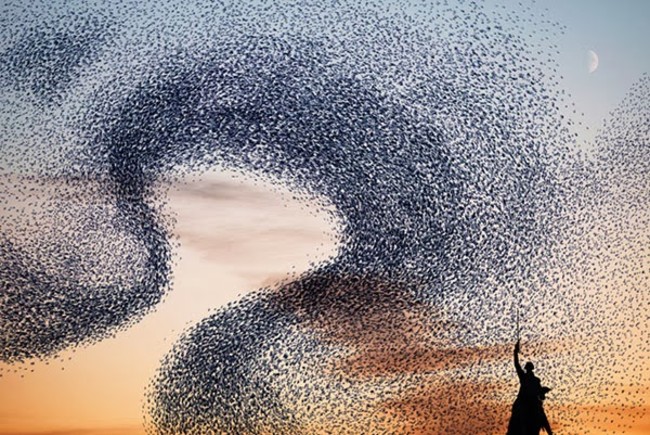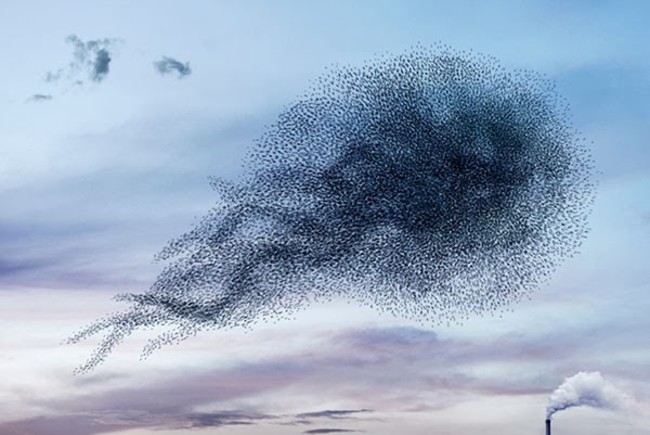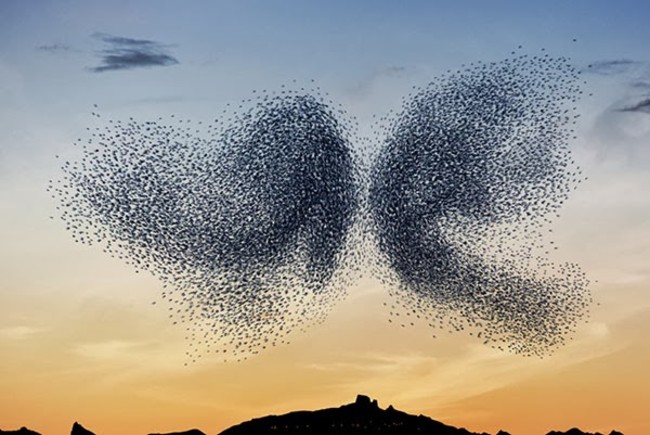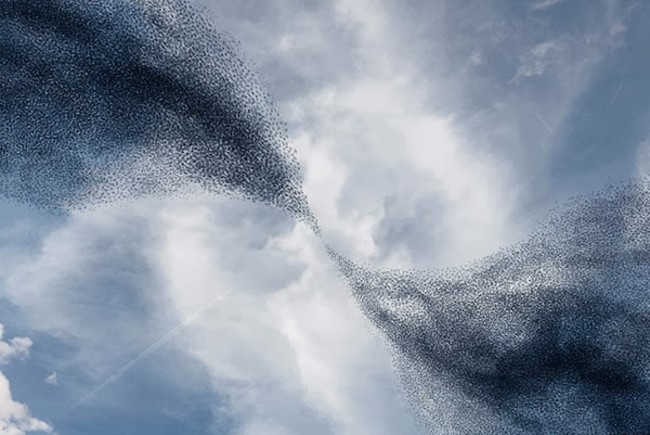 An event takes place in Europe, at dusk between the months of November and February. Each night a flock of starlings perform a kind of a ritual dance before they choose a place for roosting. The flocks are usually made of several to several hundred or sometimes several thousand birds as they move in response to a threat or simply spontaneously. The images taken by Neels Castillon were captured accidentally as the photographer waited to capture a helicopter for a commercial shooting in Marseille, France.
The images describe vividly the "self-organization" of the swarm intelligence theory which can be seen in further detail here. The lessons learned by studying ant, fish and bird colonies have in the recent years been applied successfully to computation problems and web development.
Via Neels Castillon.